What resolution should photos be for printing? What should DPI (or PPI) be for printing high-quality artwork? In many cases, the best resolution for printing is 300 PPI.
At 300 pixels per inch (which roughly translates to 300 DPI, or dots per inch, on a printing press), an image will appear sharp and crisp. These are considered to be high-resolution, or high-res, images. (If you're working with photography, you're probably working with high-resolution JPEGs, which can be printed as stand-alone photos or incorporated into your brochure printing and other projects).
What about the best resolution for pictures online? Web images are commonly created in 72 or 96 PPI, which are considered to be low resolutions. They're perfect for the web because they feature smaller file sizes that can load quickly online, but they do not translate well to print.
Low-resolution, or low-res, images will appear pixelated and blurred after printing – even though they might look perfect on your computer screen. That's because there aren't enough pixels per inch to maintain a sharp image at large document dimensions.
How is printer image quality measured?
Print resolution measures the maximum number of droplets of ink a printer deposits in one square inch of your final printed image. This measurement is often referred to as dots per inch (DPI). If you used a magnifying glass to look at a print, you'd see your picture consists of clusters of overlapping droplets that form your image.
While a higher printer resolution can produce a better quality print, the print resolution does not refer to an image's size or digital resolution. Instead, this measurement only determines the ink droplets' potential density. You could have two photos with the same number of dots per inch with different sizes and clarities.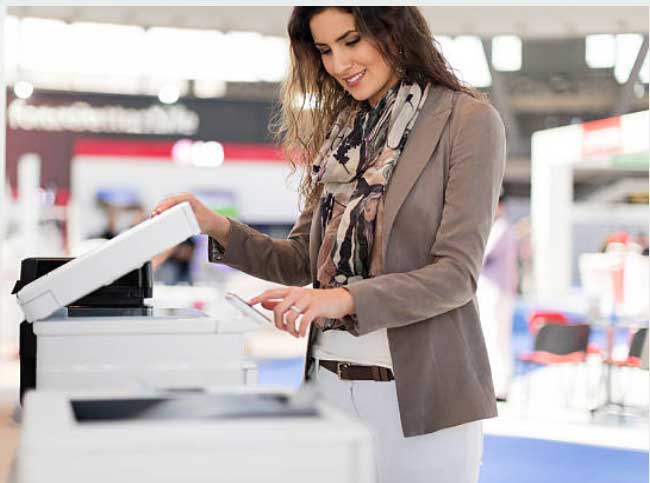 Why Is Print Resolution Important?
While your print resolution will not determine your image's size, it will influence how the picture looks when printed. A higher DPI measurement will result in higher print resolution, which gives you a better-quality printed image.
The more dots you have packed into each square inch, the more detail you can achieve with your print and the sharper your image may appear. If an image has a low PPI but is captured well and printed with a high print resolution, the final product may still look professional.
Conversely, if you have an image with a high PPI and good detail but print it on a machine with a low printer resolution, it won't come out as nicely because there won't be enough droplets per inch to convey the details.
Best printer with high-resolution output
Canon Selphy CP1300 Wireless Compact Photo Printer
Capture and print photos while on the go with Canon's wireless compact photo printer. Print out 4″ x 6″ photos or smaller in 47 seconds with this dye sublimation printer. You can print card size or square 2″ x 2″ photos as well.
Canon PIXMA iP110 Wireless Mobile Printer
This printer has an outstanding print resolution of 9600 x 2400 max dpi with a print speed of 9 images per minute for black and white and 5.8 images per minute for colour. You can print 4 x 6 or 5 x 7 photos, or letter and legal-sized documents as well as #10 envelopes.
Epson PictureMate PM-400 Personal Photo Lab
Print photos straight from your phone with this Epson PictureMate PM-400. Get images printed in resolutions as high as 5760 x 1440 dpi. Uses dye-based ink. Prints 4″ x 6″ photos in 36 seconds.
Budget Photo Printer
If you're looking for an photo inkjet printer to print family photos, a good printer may not be the cheapest but it won't cost you an arm and a leg. Here are some suggested printer units we have for those looking for decent-quality prints without the professionally expensive price tag.
Epson Expression Home XP-4100
Get more bang for your buck with this multi-function inkjet photo printer from Epson. This printer uses Epson's MicroPiezo inkjet technology which provides you with max print resolutions of 5760 x 1440 optimized dpi–in a nutshell, you get stellar sharp photos! This printer uses a black pigment ink cartridge and three individual dye-based colour cartridges so you only replace the colour you need.
If you plan to get copiers for your office in Fort Wayne, you can opt to buy copiers or lease copiers in Fort Wayne. We can give you the option to get the copier that you want. You can contact our local copier leasing services department in your location.
If your Location is around Fort Wayne, you may call us at (260) 204-0032, our personnel for copier leasing in Fort Wayne will assist you. If you are also looking for copier repair services in Fort Wayne, you may contact our copier repair personnel at the same number.